Safer and deeper heat penetration with less intensity ~ Far Infrared Heater FIR1300
FIR1300 is far infrared ray and wide radiant heat.  Becoming warm inside.  FIR1300 carries the properties of far infrared heat which by nature is able to penetrate deeper into objects in the way sunlight works.
The new FIR1300 offers a great option to heat an area that you would not normally use one of the other VAL6 models.  Great for tent events, stores, waiting rooms, large foyers, food truck lines.  The applications are endless.  The FAR INFRARED heating technology produces the longest reaching heat rays among infrared style heaters.  Heat penetrates deeper in to objects but gives you the quiet operation, no smoke or smell.
The sleek design fits well in to an office or warehouse environment.  The strong heavy duty casters make for super easy maneuverability.  Additional features include, 8 gallon fuel tank, built in thermostat, diesel or kerosene fuel use, 21-22 hour continuous run time, and all standard safety features.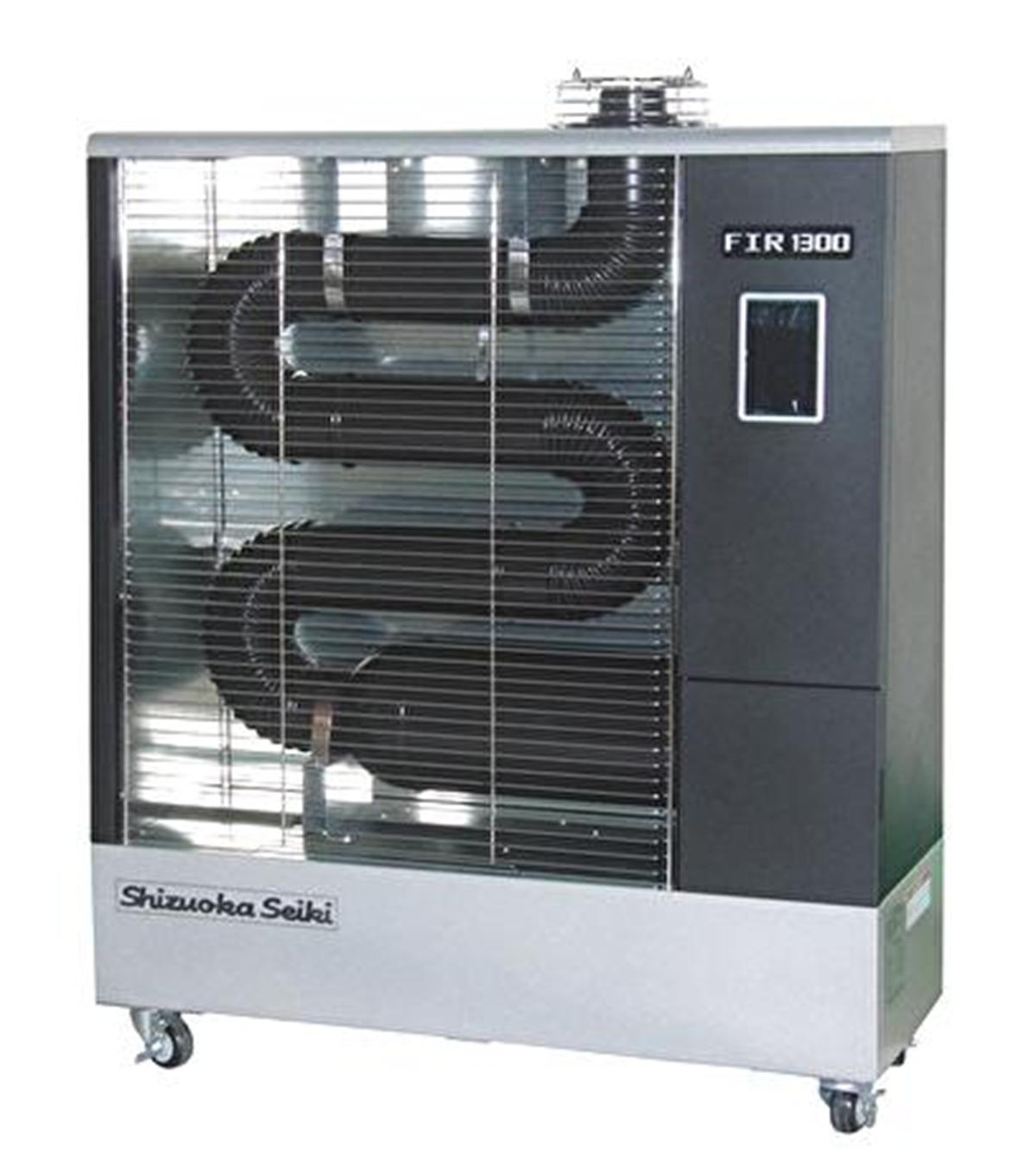 Clean exhaust by perfect combustion
Low noise design allows for quiet operation
Non-open flame safety design
Space saving, thin-flat design
Can be operated with built-in-thermostat
Event sites
Stores and restaurants
Factories and warehouses
Outdoor dining
Patios
Tent Parties
Features of Far Infrared Rays