Having Problems with Spoilage?  Shrinkage?
KNOWING the temp & humidity of your stored grain AND the temp & humidity of the air going INTO your grain PLUS COMING OUT of your grain gives YOU infinitely better information that is CRUCIAL to keeping your grain in top condition!  From 'basic' stored grain management options to operational options that can operate your EconoDri-Val6 Grain Drying Combo—to operating your fans—all from the Pre-Sets on your SmartPhone—EconoDri-Val6 Grain Drying Combos are ramped up in sophistication—& convenience.
Look for us at lot# 932 at Husker Harvest Days and your regional farm industry shows, as well as AgHeaters.com Online Parts Store!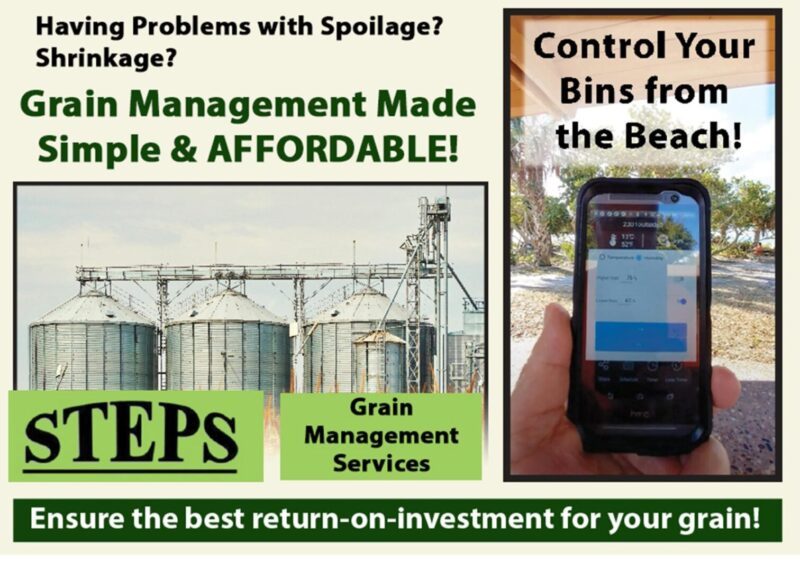 Grain Management is Made Simple & AFFORDABLE with STEPS Grain Management System's Smart Switch and Bin Monitor
Ensure the best return-on-investment for your grain. Control your grain bins from the beach!
Turn ANYTHING On or Off from ANYWHERE
•  The Smart Switch will automatically turn on/off the fans according to your settings; or you can manually turn the fans on/off ANYTIME and ANYWHERE
•  In real time, you can read the current temperature/humidity at your bin site, change your settings, or simply monitor the current conditions
•  Used for natural air drying and to maintain market value while storing
•  Other applications include livestock barn fans, pivots and hay storage
Help Identify Potential Problems Before They Arise
 • Know the temperature of your grain at the bottom of bin and the temperature and relative humidity in the headspace (your exhaust air)
•  Includes a cable and one temperature sensor.  Additional sensors are available.
Both products are very cost-effective.  Compare with Bullseye.
NOTE:  Both products require a smart phone and internet at the location; the app is included free with purchase; and there are no additional subscription fees
Call us for more details!