Pickup Truck Aluminum Bumpers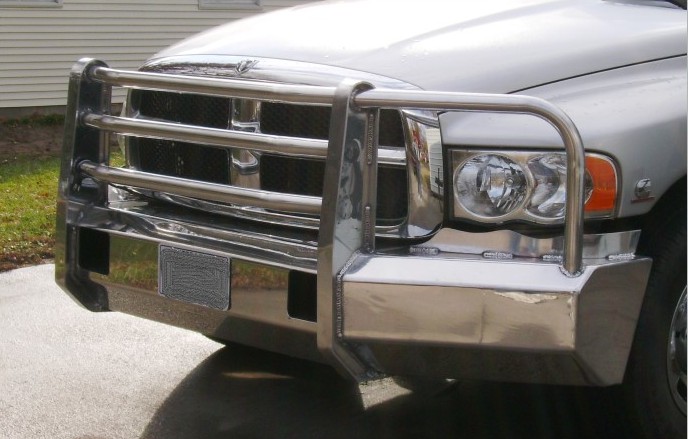 Protect your investment with Pickup & Semi Truck Bumpers by Truck Defender™, the lightest, best animal collision protection available. 
Protection
Of course, a sturdier bumper is going to offer you and your passengers more protection in the event of an accident. Your truck is initially designed to take the brunt of an accident by easily collapsing, or crumpling, in certain areas known as the crumple zone. This has its advantages, as this allows the truck to take the majority of the impact, rather than your body. But if you're fortunate, you'll probably mostly encounter things like fender benders or little bumps and hiccups. In this case, the crumpling can be more of a financial burden than anything else. This can be especially true if you work in areas where you expect to bump into things fairly often, like off-road areas and construction sites. Upgrading to a sturdier aluminum bumper can be the best way to protect your truck from further damage and keep a little extra money in your pocket.
Strength
Back to what we were saying about factory bumpers, they're designed to be weaker so they can more effectively absorb the impact of an automobile collision. They're not designed to give you an extra helping hand on the worksite. With a stronger, custom aluminum truck bumper, you can more confidently attach and use other features like winches. You can also attach more lights and generally rely on your custom bumper to be a better mounting device than your standard one.
Style
Let's be real, the front end that your truck came with is...a little boring. But it's not designed with a coolness factor in mind. It's designed to be functional. Upgrading can provide you both function and style. Choose from a variety of looks to give you an extra edge of no-nonsense and durability to your pickup's aesthetic. Trust us, once you go custom, you'll never go back.
Ready to design your custom truck bumper? Contact Truck Defender and let us know how we can help you improve your vehicle. Then, we'll ship our product right to your door, wherever you're located throughout North America.
Semi Truck Aluminum Bumpers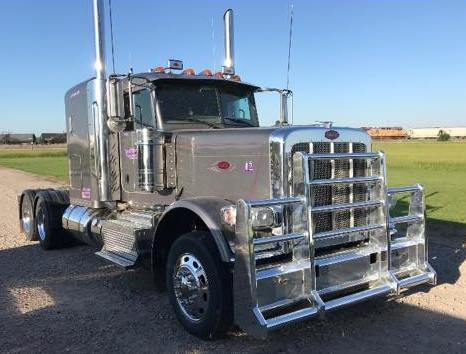 The only semi-truck aluminum replacement bumper that is made in the USA and is 6 times stronger than any other bumper, including steel. These bumpers are specifically designed for all makes and models of semis. We understand that your semi is a big investment, so we strive to offer maximum protection and safety at the lowest cost. The lifetime warranty means your investment will last longer and provide a better return with Truck Defender than any other bumper on the market.
Semi Truck Defender Standard Features:
Standard Bumper (2 Post I-Beam Upright construction)
Forman Bumper (2 Post Boxed Upright Construction)
¼" Marine Grade Aluminum – Flexible, has memory...will want to go back to formed shape.
Piping – Schedule 40 1 ½ " and 2"– 6 times the strength of tubing...piping 1800 PSI blow out / tubing 300 PSI.
Fully welded boxed mounting system that extends to right and left ears ensuring the strongest mount
OEM tow hooks accommodated along with any turbo cooling ducting.
Light Weight – Our aluminum fabricated grille guard weighs about 100 to 125 pounds.
Easy installation...each bumper is designed to fit a specific model. No drilling required.
Made in the USA!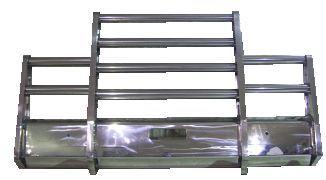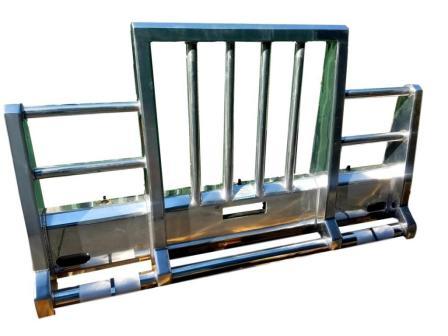 The bigger the animal, the harder it is to change directions and speed on a dime. Additionally, when you're behind the wheel of a big rig, you need plenty of time and space to perform some basic driving functions like speeding up, slowing down, and changing directions. Because of these factors, a collision with a stray animal is unavoidable, and this can mean not just a tragedy for the creature but a financial disaster for your truck. Upgrading to a moose bumper can make for less costly damage in the event of an incident such as this. If this sounds like something that'll help when you're out on your next haul, then contact Truck Defender for more information about our products, shipped throughout North America.
Why Get One?
Even if you spend most of your hauling time near cities where animal populations aren't quite as big a deal, ask any semi-truck mechanic why you should upgrade your bumper. Even smaller deer and antelope can crumple the factory bumper, knock out a headlight, scratch the paint job, and more. The repair bill for that can easily clear $5000. The more often you hit the road, the more likely you are to hit an animal, even on multiple occasions. You don't want to be losing money while you're trying to make it.
That's why reinforcements like moose bumpers can be a great addition to your rig. They're stiffer, so they won't collapse upon impact of even some of the biggest herd animals. This can help you save on insurance and overall maintenance costs. If you know you're going to be driving through forested areas fairly often or areas where you'll encounter a lot of wildlife, then we recommend that you upgrade your bumper.
Emergency Vehicle Aluminum Bumpers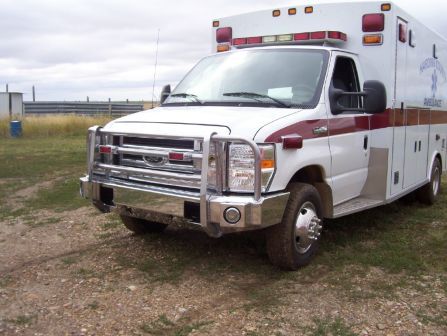 When you're in dire circumstances it's crucial that your vehicle has the protection it needs. Here at Truck Defender, we'll work with you to create the perfect aluminum emergency truck bumper that meets your needs. Give us a call today to see how you can get a custom top-quality emergency truck bumper at an affordable price.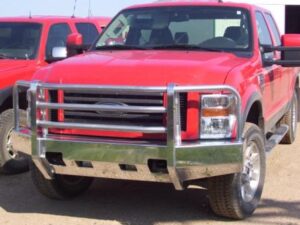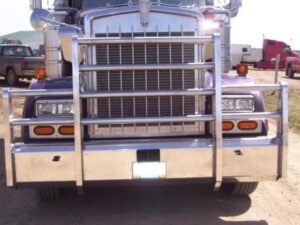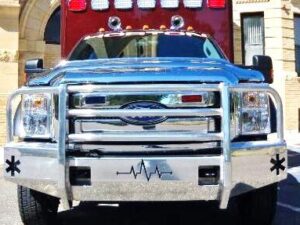 Order Yours Today 800-846-5157!