HOTGUN Hot Air Spot Heater HG125NA
The Hotgun spot space heater heats the air with its high efficiency combustion system,and a conversion rate from fuel to energy of nearly 100%. This remarkable technology achieves very quiet combustion of 69dB, high efficiency and long-running time with hottest air flow on the market.
The Hotgun can run over 15 hours with its 14.3 gallon tank and can be operated with diesel or kerosene. With the "Hotgun 125NA", you will experience the new heater concept, and you won't be able to live without it in the winter.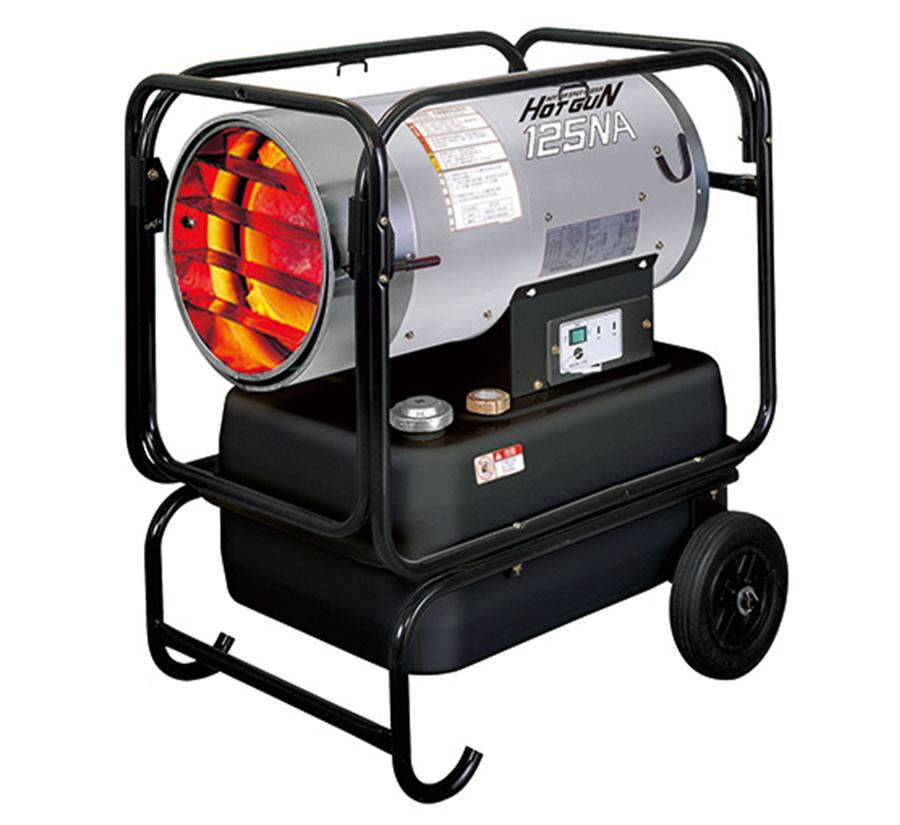 A pipe frame construction can be stacked three high for storage.