Clean burning and economical, the Horizon heater is the most user-friendly waste oil heater on the market.
Every gallon of used oil contains 140,000 BTU's of energy. Horizon Waste Oil Heater multi-oil heaters convert those BTU's into money-saving energy to heat your shop. New and reconditioned, count on Ag & Industrial Equipment to work for you to deliver the best value in heater size and price. We have a plan tailored to every budget! Horizon Waste Oil Heater is just for you!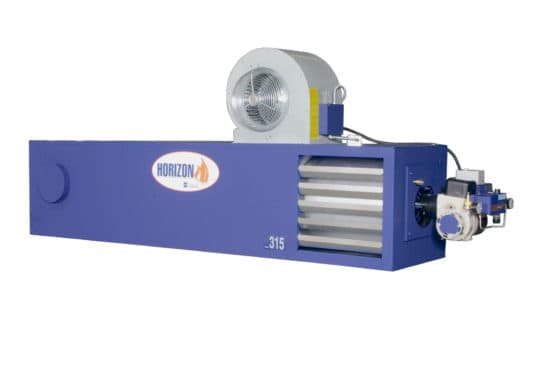 The Smartest Design Means Less Hassle For You
Accessible Design:  Cleaning time is 75% less than traditional heater.
Swing-out Removable Burner and Slide-out Gun Assembly:  Allows easy access for cleaning and maintenance.
Advanced Heat Exchanger:  Superior design promotes regular maintenance, easier clean out and longer life.
Targetless and Tubeless:  Reduces cleaning time and eliminates the need and costs of a burner target.
More Versatility and Higher Efficiency
Dual Stack Connections:  Vent gas out left or right side for more versatile installation.
Dual Multi-Directional Air Outlets:  Left and/or right side, up or down, and right or left louvering.
Mounting:  New symmetrical mount brackets to suspend or attach to heater.
Efficient Clean Combustion:  Fuel and compressed air are preheated.  Air atomizing, stop-drip nozzle prevents carbonizing.
Improved Blowers:  Better balanced blowers with higher CFM.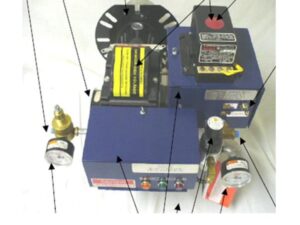 The Highest Level of Safety & Dependability
State of the Art:  High-tech flame sensing, multi-try ignition, and redundant heated air sensor eliminate excessive heat build up.
Reliability:  Thermostatically controlled, 24V wall thermostat and flame sensor with cutoff controls for ease of operation.
Safety Switch:  Only manufacturer with air proving safety switch on burner motor.
Viewport:  Improved self closing flame viewport.
Warranty:  A limited lifetime warranty on all Horizon heat exchangers.
EPA Endorsed:  EPA regulations endorse our method of on-site energy recovery from used oil.

Complete Waste Oil Heating System
Other companies sell you a waste oil heater and let you figure out the rest.  With our complete system, you can be up & running in a matter of hours. Call us today for more information 800-846-5157!
Aluminzed Steel Heat Exchanger – Our state-of-the-art heat exchanger's aluminized steel chamber is built to last, preventing corrosion, warping and weld breakage.  It's specifically designed to hold more ash than the competition, for less maintenance and a longer life.
Digital Hour Meter – Keep track of cleaning and maintenance intervals with ease.  Eliminate the guesswork!
Slidegun with Integrated Preheater –Heat the widest range of viscosities for waste oil, synthetics and other acceptable fuels with our integrated preheater technology.  The patented 'slidegun' design lets you easily remove the preheater for cleaning and maintenance.
Integrated Air Compressor (Optional) – Heat you shop 24/7 without having to rely on shop air, using our integrated air compressor.
Flame Retention Head –At the heart of our waste oil heater systems, you'll find a world-class flame retention head designed for efficient combustion.
Swing Away Burner and Backside Ash Removal – A swing away burner paired with the backside ash removal port makes for quicker and easier cleaning.
Side Suction Fuel Pump – When it comes to reliable and consistent fuel delivery, nothing performs better than our patented side suction fuel pump.  NOTE: ​- Metering pump accessory also available for purchase separately.
Low Fuel Cutoff – Let your furnace turn itself off before it runs out of fuel. Prevent time-consuming shutdowns with our low fuel cutoff apparatus.
Fuel Gauge – Always know how much fuel is left in your tank with our easy-to read fuel gauge.
Elevated Fuel Pickup – Our advanced fuel delivery system starts just six inches from the bottom of the tank – right above any water or sludge that might accumulate at the bottom.  This innovative design keeps the pump flooded with waste oil and free of air and sludge.
Drain Valve –  We make it simple to purge water or any other contaminants that settle at the bottom of the tank.
Class A Flue Kit –Stainless steel interior, double-wall flue kits are UL-listed and meet local codes.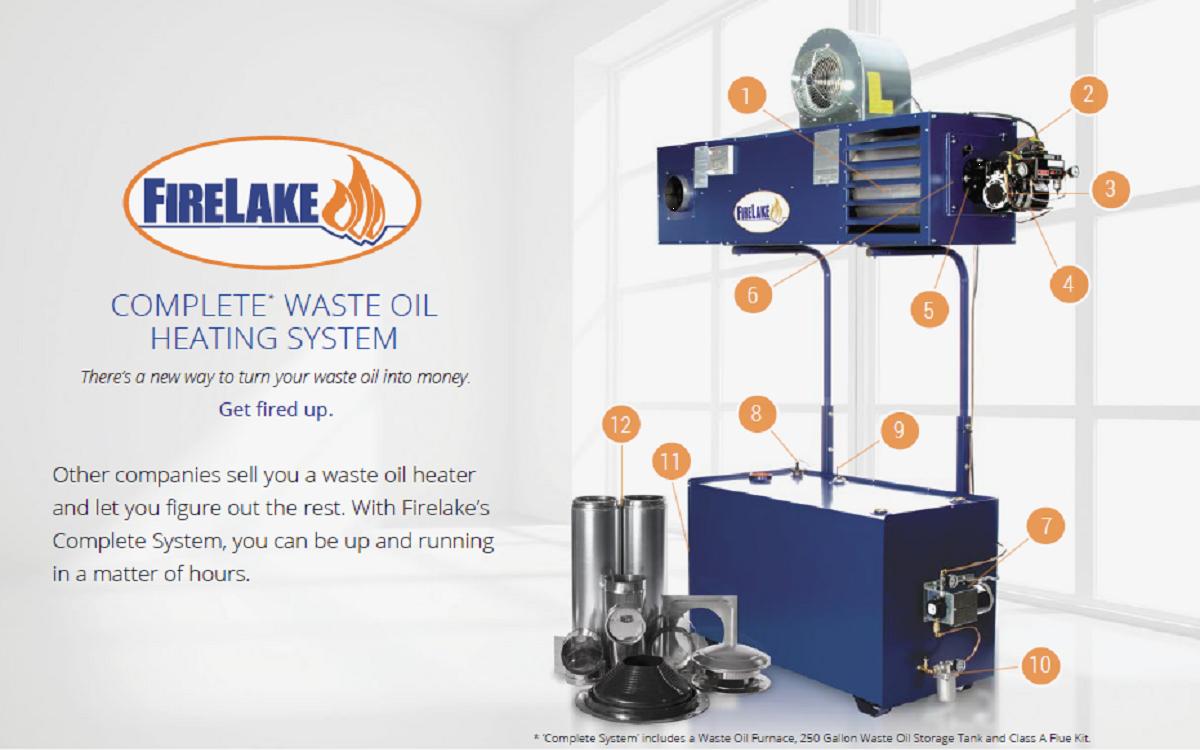 EPA Compliant: Meets EPA requirements for used oil energy recovery.
| | | |
| --- | --- | --- |
| BTU Input | 200,000 BTU per hr | 315,000 BTU per hr |
| BTU Output | 160,000 BTU per/hr | 252,000 BTU per/hr |
| Stack Size | 8" | 8" |
| Shipping Weight | 437 lbs | 569 lbs |
| Dimensions (w/burner & blower) | 38.5" x 22" x 92.5" | 41" x 26" x 113.5" |
| Duct Opening | 18" x 18" | 18" x 18" |
| Electrical Requirements | 30A | 30A |
| Fuel Consumption | 1.43 gal/hr | 2.25 gal/hr |
| Blower Motor Horsepower | 3/4 hp | 1 hp |
| Listings | UL, C-UL | UL, C-UL |
Horizon Waste Oil Heater Parts